Cross Locking Jewelry Welding/Soldering Tweezers with Base 360° Rotation
Original price
$5.14
-
Original price
$5.14
Color: Silver

Material: Stainless steal
Cross Locking Jewelry Welding/Soldering Tweezers with Base 360°Rotation, Jewelry Making Repair Kit.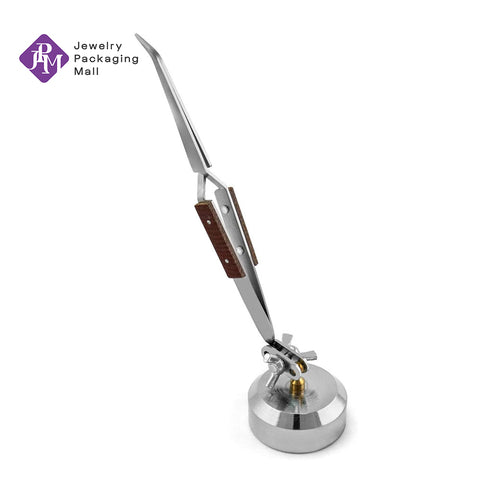 Soldering Tweezer Cross Locking Jewelry Welding Tweezers Selflock Jewelers Making Tools with Round Base 360 Degree Rotation (Curved)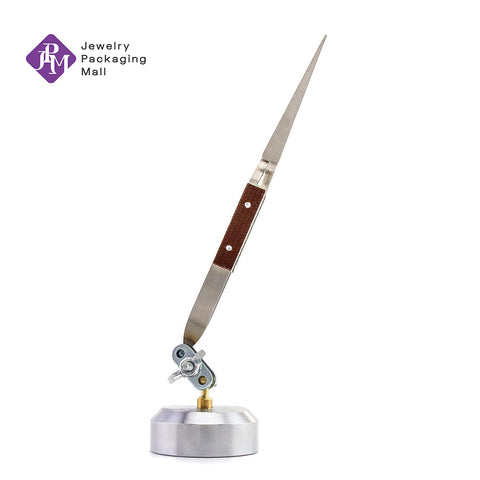 Industrial Precision Fiber Grip Soldering Tweezer Cross Locking Straight Pointed Tip Stainless Steel for Electronics Repair, Jewelry, Computer, Laboratory Work etc.
Stainless Steel: Made of the finest material for precision Tweezer. The Tweezer is Crossover / Self Closing, works by reverse action. The Soldering Tweezer has a Heat Insulated Fiber Handle for a comfortable and Heat Resistant grip. These Tweezers will not oxidize, corrode, or tarnish. They are resistant to most acids and can be used with cleaning solutions and many other chemicals.

Multiple Applications: Particularly suitable for electronics soldering, electronics repair, manufacturing, jewelry making, arts and crafts, medical and lab work, eyeglass screws Including medical and lab work, Repair business Just right for hobbies and home repairs.
Protect fingers from heat build-up when using in soldering and welding operations.
The round base comes with cross locking tweezers that can hold your metal while you solder.
It can be your third hands,the jewelry soldering tweezers can rotate 360 degrees,easy to operate and use.
They are suitable for hobbyists, jewelers, model makers, watchmakers, electronics and craft work.