Diamond Tester Pen, High Accuracy Jewelry Diamond Tester+ 60X Mini LED Magnifying, Professional Diamond Selector for Novice and Expert, Thermal Conductivity Meter
Original price
$12.00
-
Original price
$12.00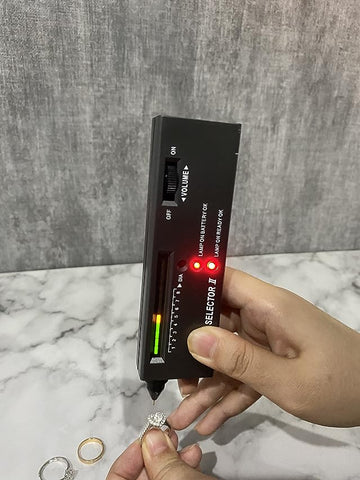 Color: Black

Power Source: Battery Powered
Batteries: 1 9V batteries required. (excluded)
Product Dimensions: 10.16 x 2.17 x 1.38 inches 
Intuitive Design: LCD display & LED indicator.Uses large / small switches for testing diamonds,Emits audible sounds to easily differentiate the readings. Fake crystal, such as cubic zirconium ( CZ ), crystal, glass will be no sounds and lights <9.

Fast and safe: Professional Diamond Selector II will indicate genuine diamond or fake.It is designed for quick, precise, and safe diamond testing. This diamond selector tester designed for quick, precise, and safe diamond testing. No harm to diamonds. 
Magnification: 60X led Magnification with batteries ( Small microscope ). For Gems, Coins, Antiques, Stamps, Reading, Inspection etc.
Simple to Use: JPM Diamond Tester Pen is simple to operate to get results, professional(s) are not required. Simply turn on our Diamond Tester Pen detector; place the tip of the Diamond Tester on the gem stone (lightly pressed is sufficient) and If the stone is fake, crystal or cubic zirconia, the tester will not beep. 

Real Diamond will Emits sounds and lights >=9.



Note: Please ensure that the battery temperature is higher than 10 ℃, can not test metal, save power
Product Description
 

Precautions
Don't wear gloves

Don't detect metal

Best to measure in no wind conditions

The operating temperature is within the range of 10-35 degrees Celsius, and the humidity is below 80%

When testing diamond, your right index finger must keep touching the metal panel on the back of the tester.
Package Content 
1 x Diamond Tester

1 x 60X Microscope


1 x Protected viny case

1 x Testing Platform

1 x User's manual
Use Procedure
Install Battery 
Put the 9V battery in. (excloud)

After use, turn off the power.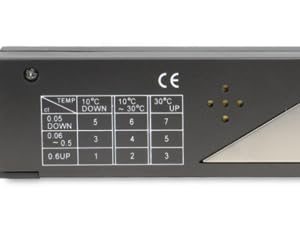 Table Initial Value 
Turn on the switch.

Wait few seconds for the probe to heat up until Lamp on ready OK.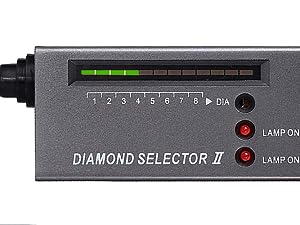 Set Initial Value 
Turn on the lights numbers corresponding to the indoor temperature and diamond weight.

If don't know. Set 4 lights is lighting up on the scale.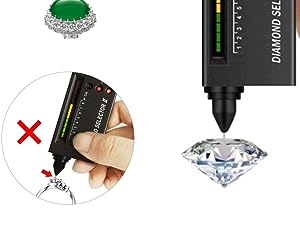 Vertical Contact 
Use probe to make 90-degree contact with the measured object.

It needs little force to stop it on the diamond surface and make full contact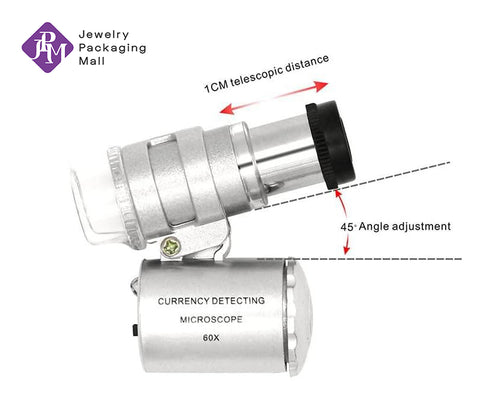 60X mini magnifier 
Item Type: Mini Microscope Pocket Magnifier

Magnification: 60X

Battery Type: 3 x LR1130 Button Cell

Item Size: 3.6 x 2.4cm / 1.4 x 0.9inch