Jewelry Making Tool, Bracelet Making Stick Bangle Mandrel + Hammer Tool Set Tool for Jewelry Making
Original price
$16.00
-
Original price
$16.00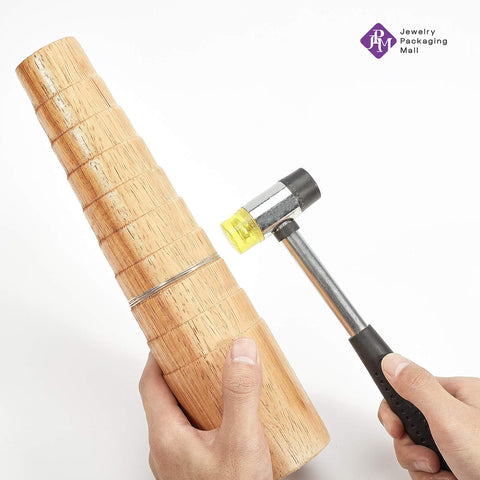 Color: Default
Material: Metal / Wood

Quality materials: Made of quality material, durable and robust, with long maintenance times.
Convenient and easy to use: Convenient and easy to use, with a good trimming and repair effect. With the rubber hammer can be quickly restored to the bracelet round.
Smooth surface: The surface is smooth, with exquisite and precision workmanship.
Utility: Practical tool for making jewelry, wonderful accessory, comfortable to hold.
Fit: Suitable for jewelry manufacturers and jewelry processing workers to use.
Ideal for creating and shaping bangles and bracelets made of soft, non-ferrous metals.
Ring wooden stick size: about 7cm/ 2.76 inchs in diameter, 29.5cm /11.6 inchs long.
Hammer size: about 23cm/9 inchs long, 6.9cm/2.7 inchs wide, 2.5cm thick; Hammer head: 2.5cm/1 inch.
Dual Headed Hammer: A versatile tool with detachable ends. Plastic and metal faces. If you work with metals, you will need a hammer with rubber and plastic heads to avoid scratches.
 

Product Description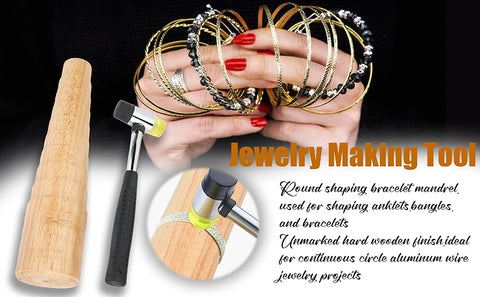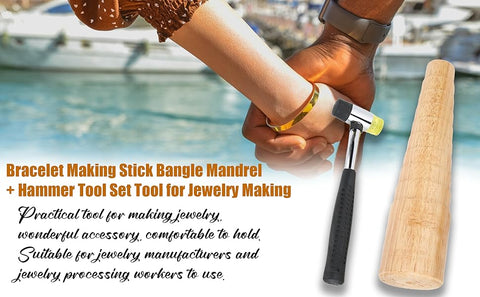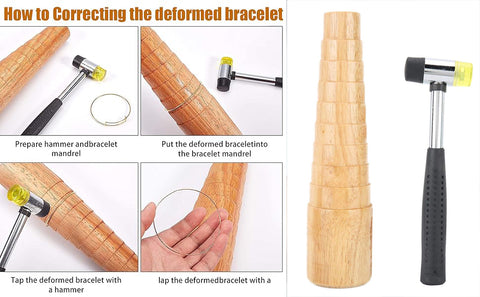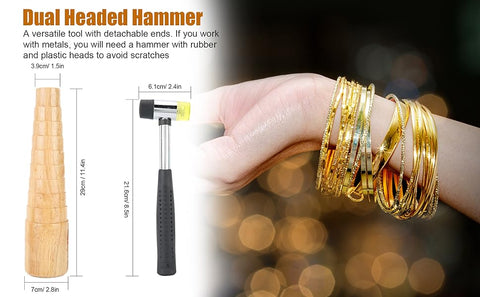 JPM Bracelet/Bangle DIY Sets, with Steel Handle Installable Two Way Rubber Hammers and Wooden Stick, Mixed Color

Hammer Size: about 23cm long, 6.9cm wide, 2.5cm thick;
Hammer head: 2.5cm;
Stick Size: about 7.5cm in diameter, 29cm long.