US Plastic Finger Sizer Measuring Tool
Original price
$1.98
-
Original price
$1.98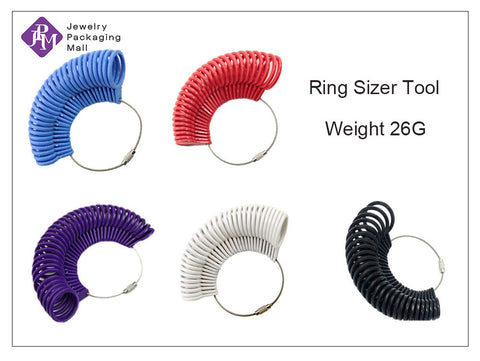 Color: Red / Black / White / Purple / Blue
Material: Plastic 
Package Included: 1 * Ring Sizer with 27 circle models Size:1-13(US size), A-Z(UK size)
Material: This US UK ring sizer guage is made by durable plastic fine workmanship and high quality
Application: This blue ring sizer guage is widely use for measuring wedding ring, class ring and many other occassions
Ring size increments are clearly marked on each ring which is easy to read and measure precisely /correctly, Ring sizer set can be rotated and disassembled Compact size, easy to get the right size number
This Ring sizer set with half sizes, ( "-" Means 1/2 size. "-6" is 6.5, "-7" is 7.5, "-8" is 8.5 etc), and no quarter sizes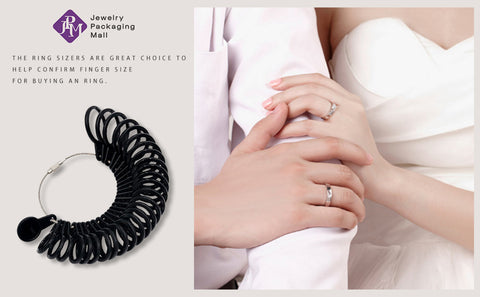 The Ring Sizer Is Great Choice To Help Confirm Finger Size For Buying An Ring.

If you are preparing for a wedding, shopping for that special someone.Just put one of rings on your fingers for fitment, can get the right size for fingers.Used to help engagement ring sizing on secret.
JPM ring gauges set is convenient way to measure finger size. Great for someone get into jewelry-making as hobby.

Easy to separate from stem

Including US size and UK size. with full and half sizes
JPM Ring Gauges Finger Sizer 
The ring sizer comes with 27 individual gauges, USA sizes 1-13, including half increments.

Spanning a wide range of sizes, offer enough options to fit nearly any size finger.

Accurately measures a variety of ring sizes