Ring Sizer Measuring Tool
Original price
$0.57
-
Original price
$0.57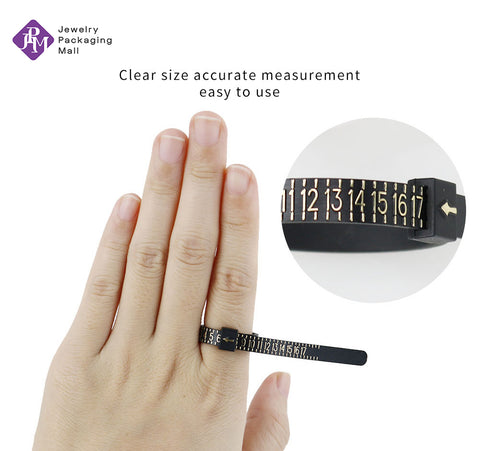 Plastic Bracelet, 1-17 US Jewelry Ring Sizer Measuring Tool
Color: Black / White
Material: Plastic
1 PCS, US ring soft ruler, measuring range 1-17, standard ring size measurement.

Quickly and accurately determine the ring size that suits you, avoiding unnecessary trouble caused by improper size.

How to use: Put it on your finger, tighten it slightly, the number pointed by the arrow is the size of your finger.

Note for measurement: Do not tighten too tightly or too loosely when measuring, which will cause inaccurate measurement, and you can measure several times at the same time.

Can be reused, the size comparison table can be seen in the main picture introduction.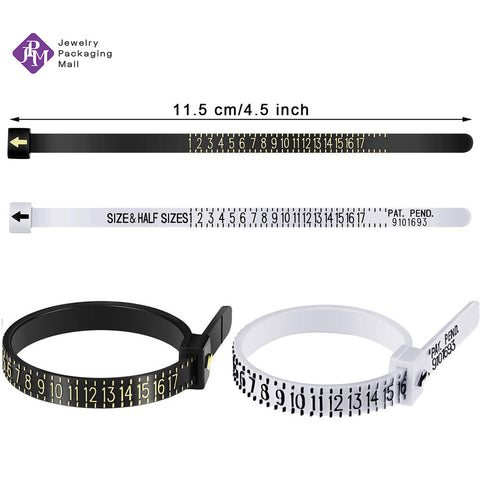 How to determining ther correct ring size? 
1. This is a gift that they will utilize and make an informed decision when buying rings online.
2. Economical Ring sizer measuring tools can gauge the size of 1-17 USA.
3. This is a ring sizers measuring tool size.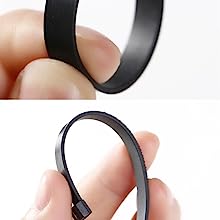 It works like a belt and this ring sizer is perfect to gauge your ring size.
This ring sizer measuring tool is compact, reusable, and lightweight.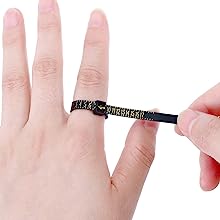 Easy to use,full and half size,the uniquely-designed magnified glass helps you read effortlessly off the scale.

It can make your life have a better quality, please don't hesitate to take it home!